Recording a video call is all about preserving memories. It's all about being able to look back at a conversation and relive the moment and the feeling. This is why it's very important that when you get a Skype video call recorder, you get the best one possible.
Aren't you tired of spending a whole lot of money and effort on video call recorders that produce grainy, choppy, and overall bad recordings? If so, then you might want to check out the best Skype video call recorder today: SuperTinTin.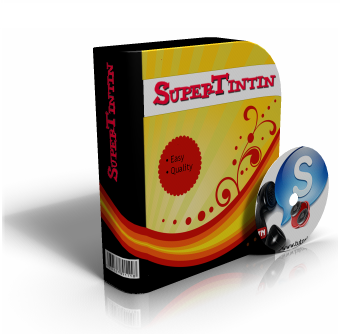 What makes SuperTinTin so awesome, you ask?
1) Awesome Quality
The biggest difference between SuperTinTin and other recording programs is its awesome quality. Here's the thing: most video call recorders today are nothing more than glorified screen capture programs; they record the area of your screen showing the video leading to pixelated video output.
SuperTinTin, however, records the actual feed, which makes sure that the recording retains the video quality of the original Skype call, which is determined by the camera quality of the other party, not your screen resolution.
This recorder also manages to produce awesome audio which, in some cases, may even be more important than video. SuperTinTin gives you the best of both worlds when producing output by making sure that the video and audio are as smooth as possible.
2. Newbie-friendly
You don't have to be a computer or media expert to learn how to work SuperTinTin. The installation comes easy and you will be guided in every step of the way. You won't have to bother with third-party programs, codecs, and other technical mumbo-jumbo with SuperTinTin–everything's straightforward and easy.
Using it is also a piece of cake! The interface itself ensures that you'll know exactly how to record your Skype video call and produce the output you want.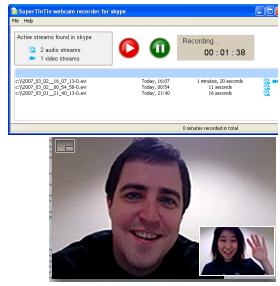 3. Feature-packed
SuperTinTin comes with a whole lot of features, such as:
Unlimited record time–you don't really know how long your call's going to take, so why limit your recording? Capture everything you need and want.
Conference support–record every feed in a conference. Get everyone's ideas on tape.
Picture-in-picture–get the video outputs to appear however you want. Whether it's picture-in-picture, side by side, or one screen on top of another; the video configuration can appear according to your desire.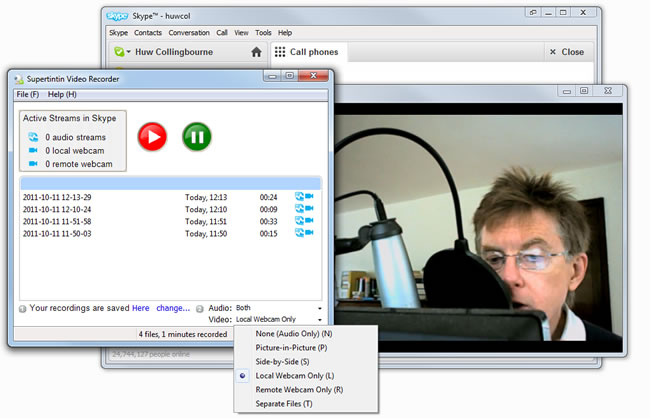 With all these great features, SuperTinTin is exactly the Skype video call recorder you want. So what are you waiting for? Get it today!